Dr. Mike Mastrangelo in the News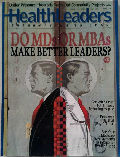 Dr. Mastrangelo Demonstrates 3-D Software for CT Scans in Health Leaders Magazine
Dr. Mastrangelo offered a review of new technologies at the Radiological Society of North America that's likely to revolutionize medical education and the delivery of care. He demonstrated new software that manipulates CT scans to show 3-D views of organs, vessels and neural pathways.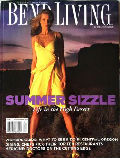 Dr. Mastrangelo Discusses Minimally Invasive Procedures in Bend Living Magazine
As the region's expert in advanced laparoscopy and surgical endoscopy, Dr. Mastrangelo discusses trends in miniaturization of surgical tools and the advancement of robotic surgery, which results in shorter hospital stays and faster recovery times.
Dr. Mastrangelo has co-authored numerous articles in academic journals and led educational seminars on the following topics:
Medical and Surgical Education
Laparoscopic Simulation
Laparoscopic Andrenalectomy
3-D Immersive Visualizaton of Medical Imaging
Laparoscopic Fundoplication (Anti-Reflux Surgery)
Minimally Invasive Surgery for Achalasia and Swallowing Difficulty
Minimally Invasive Parathyroidectomy
Preoperative Planning Systems
Laparscopic Cholecystectomy/Gallbladder Surgery
Complex Ventral Abdominal Hernia Repair
Laparoscopic Abdominal Hernia Repair
Laparoscopic Donor Nephrectomy (Kidney Surgery)
Basic Science Research
Laparoscopic Splenectomy
Development of New Surgical Instruments
Surgical Management of Crohn's Disease
Laparoscopic Small Bowel Surgery
Laparoscopic Colon Surgery
Endoscopic Retrograde Cholangiopancreatography Procedure (ERCP)
Choledocholithiasis (Common bile duct stones)
Augmented and Virtual Reality in Immersive Medical/Surgical Education
Emerging Technologies
Tele-Collaboration
Laparoscopic Gastric Surgery (Stomach)
Minimally Invasive Nephrectomy
Assessing Expert Surgeon Judgment and Performance
Foregut GIST Tumors (Gastrointestinal Tumors)
Laparoscopic Inguinal Hernia Repair
Laparoscopic Pancreatic Surgery
Endoscopy and Colonoscopy
Percutaneous Endoscopic Gastrostomy
Acute and Chronic Pancreatitis
Gastroesophageal Reflux Disease
Biomaterials in Incisional Hernia Repair
Minimally Invasive Therapy for Gastrointestinal Cancer
Nursing Issues in Laparoscopic Surgery
Medical and Surgical Management of Biliary Disease
Surgical Aspects of Hepatobiliary Disease
Renal Artery Bypass Surgery
Medical and Surgical Management of Acute and Chronic Pancreatitis
Minimally Invasive Surgery in Older Patients
Live TeleSurgery
Dr. Mastrangelo Has Participated in Research Presented at National and International Conferences Including:
Stanford University Medical Media and Information Technologies (SUMMIT)

Society for Advanced Gastrointestinal Endoscopy Annual Meetings (SAGES)

Radiological Society of North America Annual Meeting

European Association of Geoscientists and Engineers, Stavenger, Norway (EAGE)

Medicine Meets Virtual Reality Annual Conference (MMVR)

The Association for Academic Surgery Annual Meeting (AASA)

Annual Conference of the Society for Medical Innovation and Technology

Special Interest Group on Computer Graphics and Interactive Technologies (

SIGGRAPH)

American Urological Association Annual Meeting

Society for Surgery for The Alimentary Tract Annual Meeting

Association of Surgical Education Annual Meeting
Dr. Mastrangelo Has Participated in Tele-Surgeries Broadcast Live to National and International Conferences From Chicago to Tunis, Tunisia.
Laparoscopic Nissen Fundoplication to the Radiologic Society of North America and to

The American College of Surgeons Annual Meeting in Chicago, IL

Laparoscopic Live Donor Nephrectomy to the Third Annual Mediterranean Surgical Conference in Tunis, Tunisia.
Dr. Mastrangelo Has Been Interviewed on TV Broadcast Programs as an Expert on the Numerous Surgical Topics:
'3-D Immersive Education at the University of Kentucky School of Medicine', WTVQ (ABC), Lexington, KY
'Less Invasive Kidney Donation', WLEX (NBC), Lexington, KY
'Live TeleSurgery', WKYT (CBS), Lexington, KY
'Health First', WKYT (CBS), Lexington, KY
'Adolescent Hernia Repair', KTVZ (NBC), Bend, OR
Dr. Mastrangelo is among 100 surgeons nationally, and the only surgeon in the region who is fellowship trained in ERCP and advanced laparoscopic surgery and surgical endoscopy.
Learn More