COVID-19 UPDATE - The health and safety of our patients, our staff, and our families is of primary importance to us. We are closely monitoring the novel coronavirus (COVID-19) developments and following all recommendations by the Oregon Health Authority.
If you're a current or new patient, feel free to call us for any concerns you have, and our medical assistants will return your calls Monday through Thursday from 8 am to 4:30 pm.
We're now offering secure online video visits (Tele-Visits) which enables Dr. Mastrangelo to connect with you in a safe environment. We're also offering telephone visits without the video component if access to a computer or internet is a barrier for any of our patients. Contact our office at 541-383-2200 and we'll help you determine if a Tele-Visit is the right fit for you.
In light of the COVID-19 advancements most all insurance companies are covering tele-health options for their insured patients. If you are unsure if your insurance company will cover tele-health appointments, please reach out to them to verify coverage or contact our office.
We're also planning for the next phase of healthcare recovery where we will see patients in the clinic for examinations and schedule surgical procedures, both in the hospital and out-patient. If you have any health conditions you wish to discuss, or would like to begin making plans for a procedures, please contact our office.
As always, feel free to contact our office with any questions or concerns at 541-383-2200
-------------------------------------------------------------------------------------------
Experts in Minimally Invasive and General Surgery


Bend Surgical Associates, located in Bend, Oregon, offers a team of surgeons and providers, led by Michael Mastrangelo, MD, FACS, the region's top specialist and fellowship-trained expert in minimally invasive surgical procedures utilizing advanced techniques in laparoscopy, surgical endoscopy and robotic surgery.
Bend Surgical Associates has served patients in Bend and throughout Central Oregon for over ten years, earning widespread respect by physicians and patients alike with its multidisciplinary approach to patient care, backed by accredited training and deep expertise.
Physicians and specialists refer their patients to Dr. Mastrangelo when they have acute conditions related to gastrointestinal disorders, GERD, conditions of the pancreas, liver and gall bladder, stomach, esophagus, colon, bowel, and spleen.
He specializes in repairing all types of common and complex hernias. For more information on hernia treatments, click here.
Whether it's advanced diagnostic procedures, minimally invasive surgery or open surgery, Dr.Mastrangelo's team is highly qualified to provide the ultimate treatment and patient care.
Dr. Mastrangelo is among 100 surgeons nationally, and the only surgeon in the region who is fellowship trained in ERCP and advanced laparoscopic surgery and surgical endoscopy.
Learn More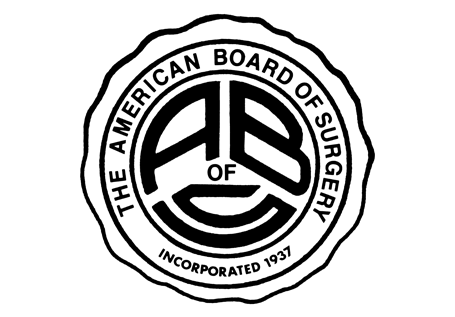 Board Certified in General Surgery by the American Board of Surgery